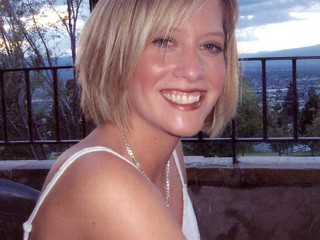 Jennifer Servo, 22, Was Strangled and Bludgeoned to Death in Her Texas Apartment
Six years after the brutal murder of a 22-year-old Montana reporter, her story continues to gain national attention as Dr. Phil puts her case back in the spotlight.
Jennifer Servo graduated from the University of Montana with a journalism degree.
She worked at KPAX-TV and other Missoula media outlets before moving to Abilene, Texas where someone murdered her in her apartment in 2002.
The producers of the CBS program "48 Hours" interviewed Servo's friends and family for the program last year.
This week, Dr. Phil flew Jennifer's mom and sister, Christa, to Hollywood.
They relate Jennifer's story with the murder of Little Rock Anchor Anne Pressly who someone killed on Oct. 20.
Both Jennifer and Anne's murders involved a missing purse and a key. They both died in their own homes: young, beautiful and on their way to the top.
While Pressly's accused killer is in jail, Servo's killer is still unknown.
You can watch the entire story about Jennifer Servo Saturday night at 8:00 p.m. on "48 Hours Mystery," here on Montana's News Station.
Dr. Phil will have Jennifer's story on his show Monday at 3:00 p.m. It includes a satellite interview with crime commentator Nancy Grace.
In her short career as an up-and-coming on-air reporter, 22-year-old Jennifer Servo had covered murders before, but she never got to cover what would become one of the most baffling unsolved murders in Texas — her own.
Servo murder
Servo was found bludgeoned and strangled in her apartment in Abilene, Texas, in 2002. It was a murder with all the details that would have intrigued a reporter like Servo: good-looking ex-lovers … betrayal … sex … mystery … and, of course, a beautiful victim with big dreams. Her mother says Servo wanted to be the next Katie Couric.
"She said she was going to someday fly us, in her private jet, to New York City," said Sherry Abel. "And, a big black limousine would come pick us up and take her to her penthouse apartment."
Getting to that penthouse was going to take a while. Servo's audition tape landed her a job in the tiny media market of Abilene, Texas. Her starting salary: $7.50 an hour.
Servo wasn't going to Abilene alone. She had recently met Ralph Sepulveda, a former Army ranger, tall, dark and handsome, and from Servo's family's point of view, maybe a little bit too dangerous.
Sources: ABC News and KPAX.com